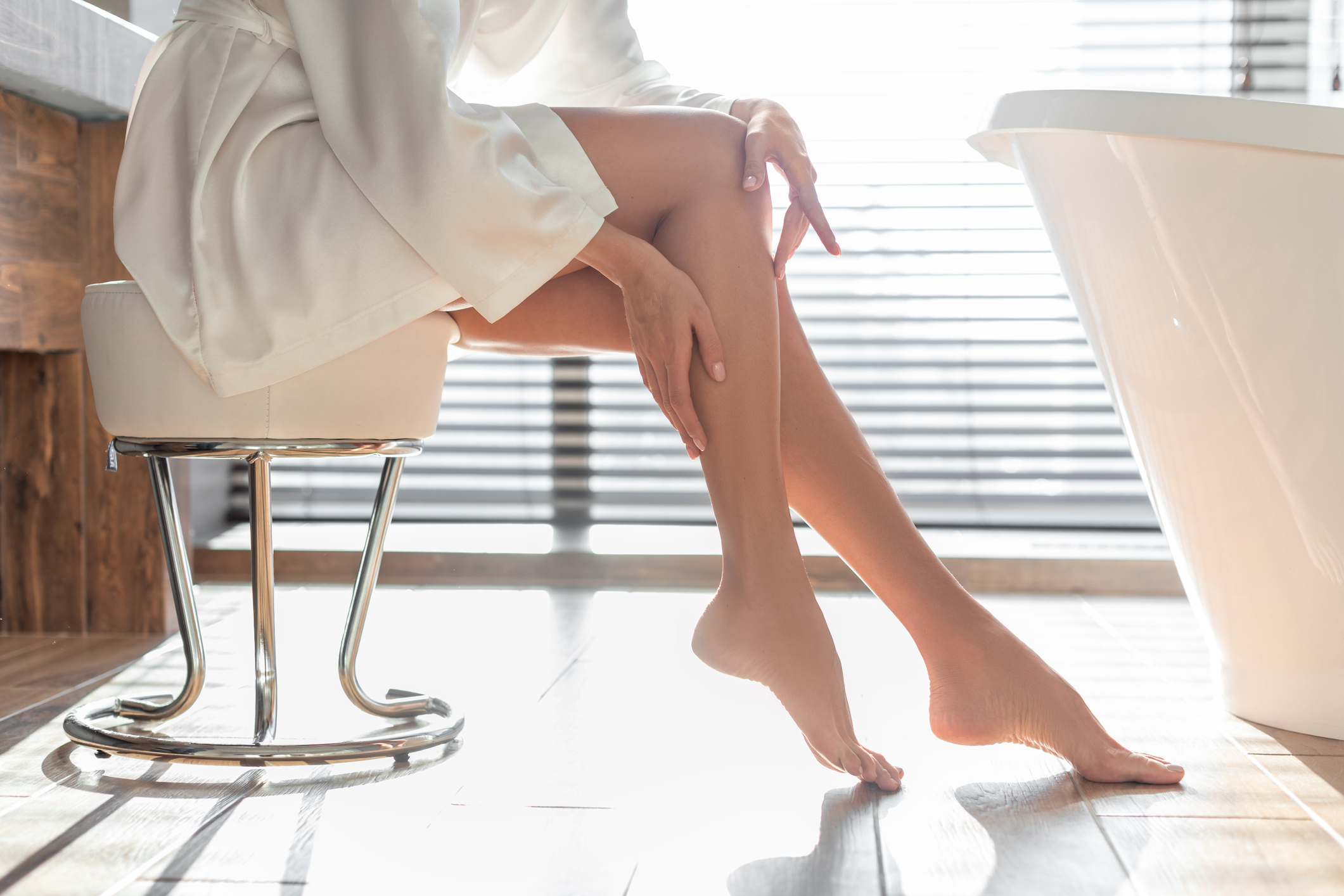 Why Your Body Needs Just as Much Care as Your Face
You probably spend more time on facial skincare than you do on your body. That's okay, most people do. You think to yourself that behind your clothing, your body suffers less from sunlight and pollution. Right?
Well, it's a little more complicated than that. Yes, your body ages less quickly than your face, but it still ages. And as a result of so little attention, your skin can feel dry and irritated. You can also worsen skin diseases like eczema, acne, or keratosis pilaris. Your body needs care.
Applying body cream is a quick and easy step to incorporate into your routine. Not only does it smooth and hydrate your skin, but it also helps prevent stretch marks and ageing, and helps control outbreaks and skin conditions. The more you nourish skin, the better it looks. 
Your body does a lot of work during the day, too.
After all, the skin is your body's largest organ with a total area of around 20 square feet. It protects you against mechanical, thermal and physical injury, as well as hazardous substances. It's sensory, allowing you to detect touch and temperature. And it also helps regulate your body temperature.
In other words, the whole of your skin needs looking after. You wouldn't neglect another significant organ, like your heart, so it's important not to neglect your skin.
Is there a better way to unwind than giving your skin the right cleansing and nourishment?
You Already Cleanse, So Why Not Protect?
The reason you might have neglected your body in favor of your face is that people see your face all the time. Yet, ironically, your face and neck account for just 2-3 percent of your total body surface area. It might be the bit everyone sees, but it's a tiny fraction of the whole.
Everybody showers or bathes daily using products that will help their body stay clean. However, you may not realize that even water can dry out your skin—and you can be in the shower or bath for a long time.
Post-shower or bath, your face is likely to go through the rest of your everyday skincare routine in terms of toning and moisturizing. Your body? Often towel-dried and abandoned.
Just because your skin appears healthy doesn't mean that it is. We seldom pay much attention to our bodies because we've wrapped them in layers of clothing. You don't notice a new line, dry patch, or red, flaking skin as you would looking at your face in the mirror. 
Think of your clothing. Is the material causing you itching? Is it skin-tight or fitted? Do your thighs chafe or does your waist feel cinched? We might sometimes think more about how we appear in our clothes than how they feel against our skin. Friction can cause cellular damage that worsens over time. 
That's why it's so important to give back to your body as much as you do your face and neck. Respect what you put your body through daily and nourish it, protect it, and give it some love. 
How to Find the Right Skincare for Your Body
Slathering your body in your favorite facial moisturizer is…expensive. As we established, you'd need enough to cover over 90 percent of your body. Plus, facial moisturizers are often formulated as a barrier to the elements and might be too thick or sticky for your body.
Your body needs a formulation that your skin can absorb quickly but that still provides enough nourishment for all-day or all-night protection.
The Best Ingredients for Body Moisturizers
There are two types of key ingredients that moisturizers usually include, whether it's both of them together or just one.
Humectants,

such as hyaluronic acid, glycerin, lactic acid, alpha hydroxy acids and urea, absorb water from the air and draw it into the skin. They have soothing and hydrating properties, covering the skin with a protective film to trap in moisture.

Emollients,

like vegetable oils (jojoba, olive, sunflower and argan) and vegetable butters (cocoa and shea), are lipid-replenishing and work to improve the skin's barrier function. They help to manage dry, itchy or scaly skin conditions such as psoriasis, eczema, and ichthyosis.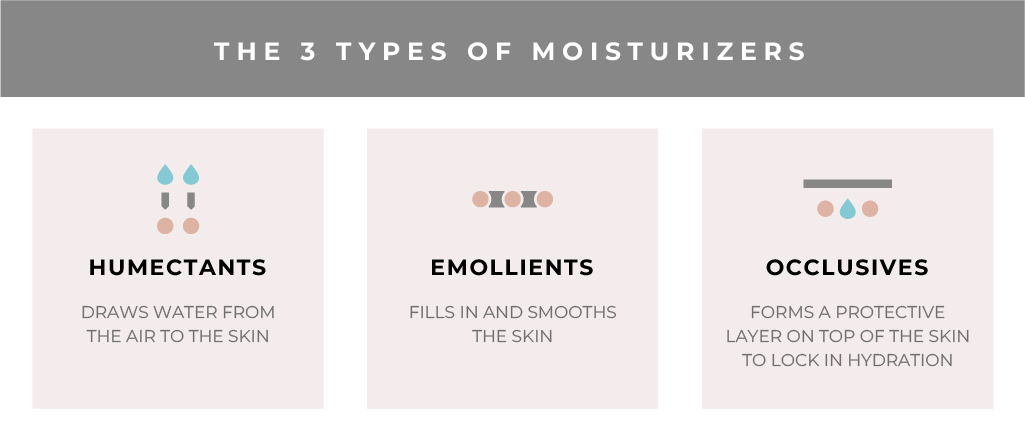 Body moisturizers that rely on chemicals seldom get the balance right. It's like using a sledgehammer to pound a nail. They either suffocate the skin with mineral oil or use ingredients such as alcohols that evaporate quickly, leaving your skin dry and tight.
We believe you can extract the most effective ingredients from nature. Why? Because bioactive ingredients found in nature tend to be at much safer concentration levels. They support your skin's natural defences rather than replace them, preventing disruption.
That's not to say all-natural ingredients are a panacea to all skin woes. Like all skincare, always consult a dermatologist if you suspect a more serious problem/skin disorder and test the product (for several days) before replacing your current routine or skincare range. Your routine is as unique as you are.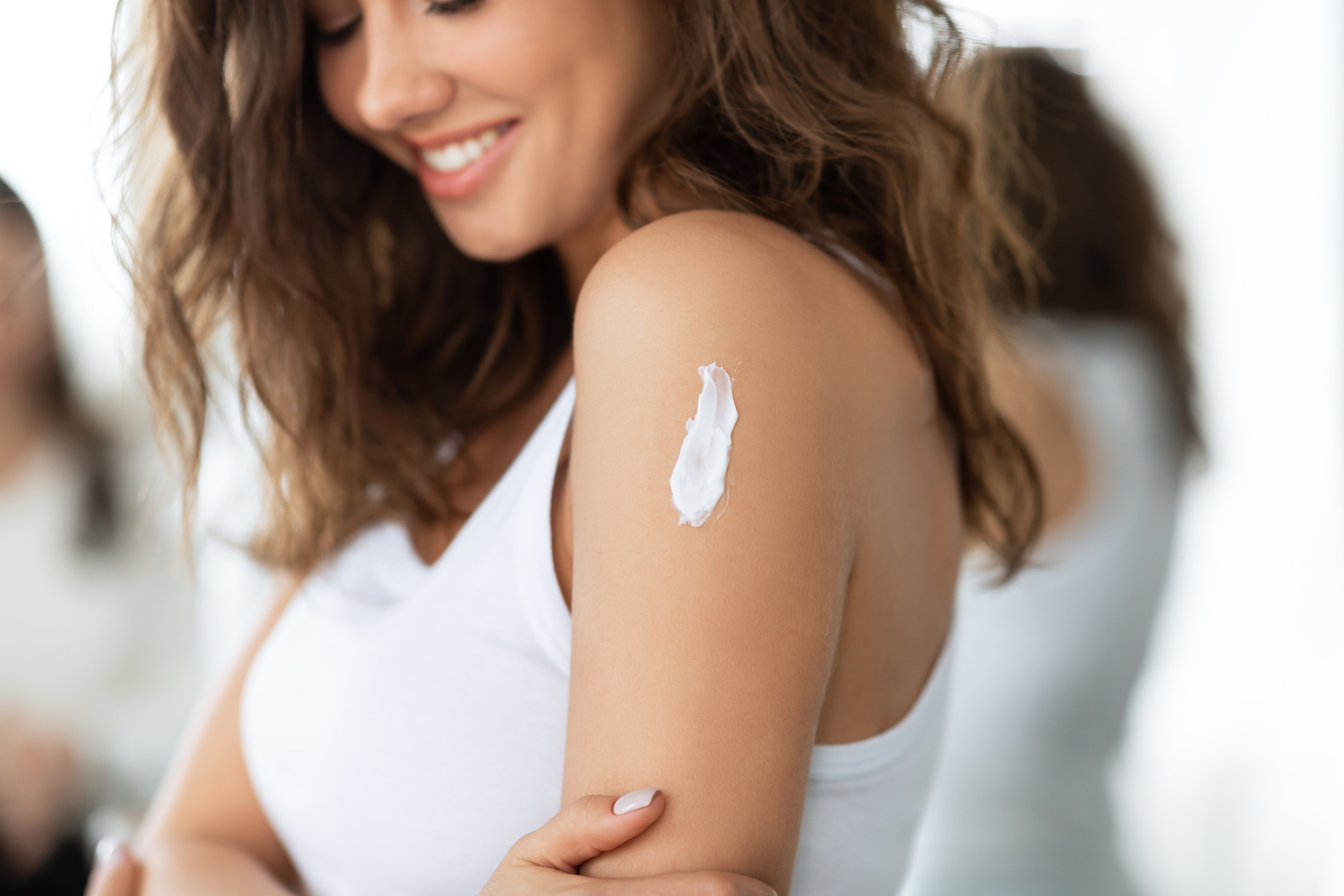 The Ultimate All-Day Face and Body Nourishing Cream
The new DK_GLOWY Ultimate All-Day Face and Body Nourishing Cream is a gentle introduction to natural body care, featuring ingredients that both moisturize and repair the skin after a summer's day spent outdoors. It aligns with your skin's natural lipid balance and doesn't contain alcohols or fragrances, which can clog pores and cause blemishes.
Cocoa butter, sunflower oil, jojoba and sumac tree wax have emollient properties to cater for very dry and sensitive skin, thus improving tone, texture, and clarity.

Shea butter contains vitamins to help boost your skin's natural defences and prevent water loss.

Birch leaf extract soothes and rejuvenates the skin thanks to their antioxidative properties.
While creating this cream, we also considered how sensitive and delicate skin can be during pregnancy and breastfeeding. The good news is, the ingredients are all-natural, making it pregnancy- and baby-friendly.
However, if you're experiencing extreme discomfort and sensitivity during pregnancy (given that it's a very transformative period and our bodies can react suddenly to something that it normally wouldn't), we recommend a prior consultation with your doctor.
We specifically designed this cream to be suitable for all skin types, especially very dry and sensitive skin. Not only does it ensure that the skin stays smooth, velvety soft, and hydrated, but it also prevents stretch marks, signs of ageing, and much more!
Sumac tree wax, in particular, provides a non-sticky formulation so the cream is lightweight and absorbs instantly, resulting in a smooth and natural glow. Try it for yourself and see if you love it as much as we do.
Tips for Moisturizing the Body
As we discussed earlier, it's important to apply moisturizer after you've been in the shower or bath, where it may have been subjected to hot water and cleansing products, to nourish and rejuvenate the skin. When you apply it immediately afterwards, a good moisturizer can seal in some of the water still on your body and use it to hydrate your skin.
Here are a few of our top tips for getting the most out of your moisturizer:
Before applying moisturizer, pat your skin dry with a towel—rubbing vigorously can irritate sensitive skin

Always moisturize after exfoliating or shaving (as well as washing), given that both of these acts can strip away your skin's protective barrier of natural oils

Tone or exfoliate before you moisturize to remove dead skin cells and maximize the effectiveness of your moisturizer. But, be careful, over-exfoliated skin can become so vulnerable and damaged that it can be easily inflamed. This inflammation can then escalate into an acne breakout

Pay special attention to your arms, elbows, knees and legs as these areas tend to dry out easily and may need an extra layer of moisturizer
Also, note that you should moisturize your body after every shower or bath you take for skin that looks and feels its best.
Adding another step into your skincare routine might sound like extra work, but the results are worth it. Your body works hard every day of the year, not just during swimsuit season. Protect your body daily, and it'll reward you with beautiful-looking, silky-smooth skin all year round.
Love nature, love skin, love you.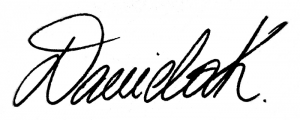 Daniela Korenc | Founder and CEO
DK_GLOWY