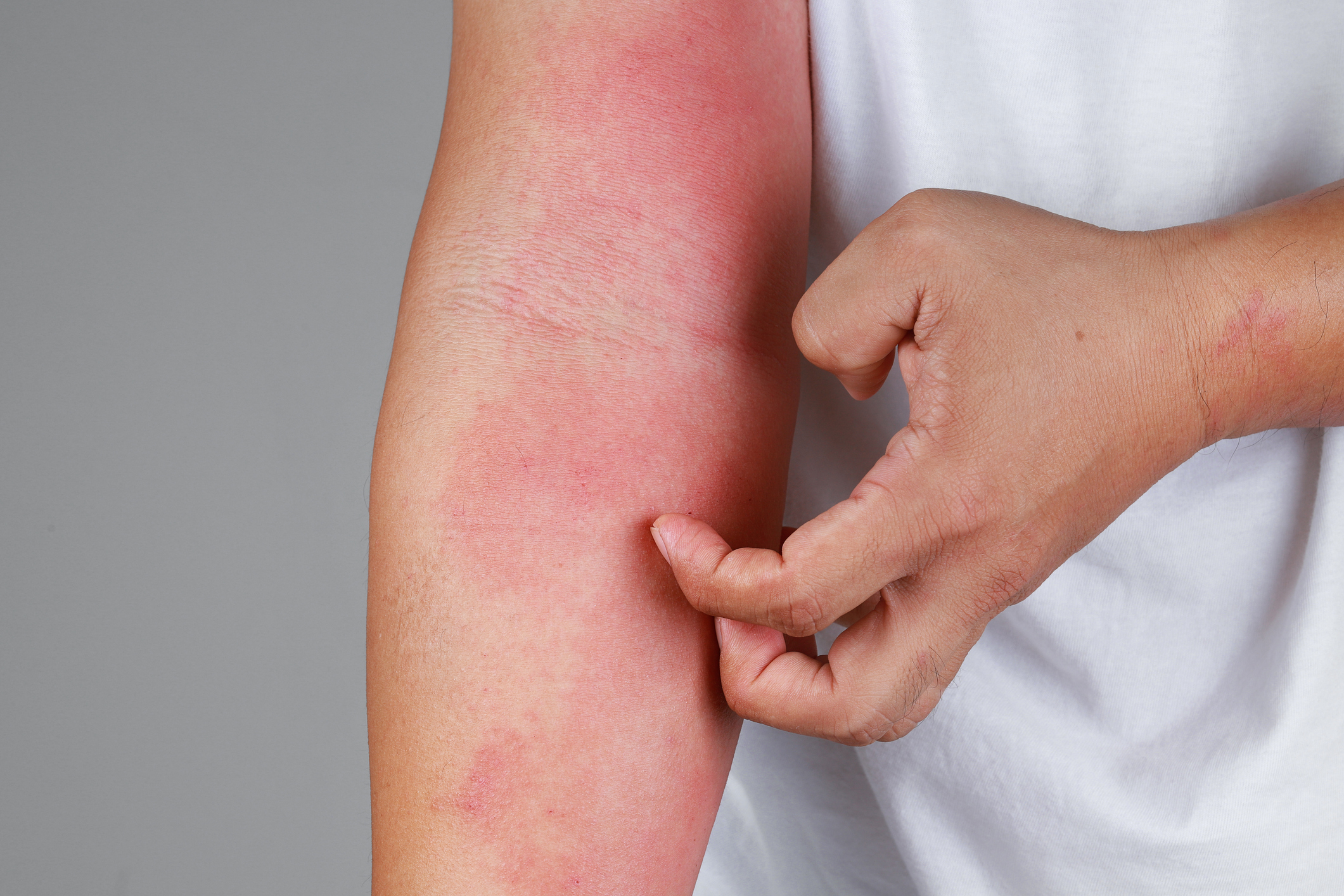 5 Things You Can Do to Control Atopic Dermatitis
Living with one of the most prevalent long-term skin conditions like atopic dermatitis (the most common form of eczema) certainly isn't easy. There are many things you need to consider if you want to maintain a healthy skin barrier. If not, your skin will develop inflammation, become dehydrated and itchy. 
Many people who have eczema also have other conditions such as food allergies, skin allergies, asthma and hay fever. So, the therapy is much more complex and consists of regular moisturizing and avoiding triggers. 
That's why you should consult with your physician for a tailored  diagnosis and treatment plan. However, to learn more aboutatopic dermatitis and the 5 things you can do to manage and prevent flare-ups, keep reading.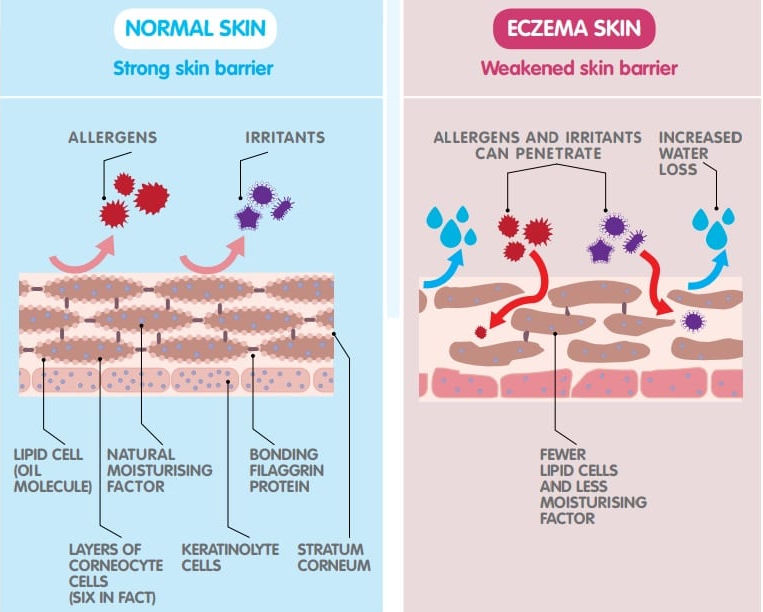 What is Atopic Dermatitis and its Symptoms?
Atopic dermatitis (AD) or eczema is one of the most common chronic inflammatory skin diseases characterized by patches of dry, inflamed, and itchy skin. It mainly occurs where your skin flexes — inside the elbows, behind the knees and in front of the neck. 
Often first appearing in childhood, it tends to flare up periodically. But it may also develop in adults for the first time.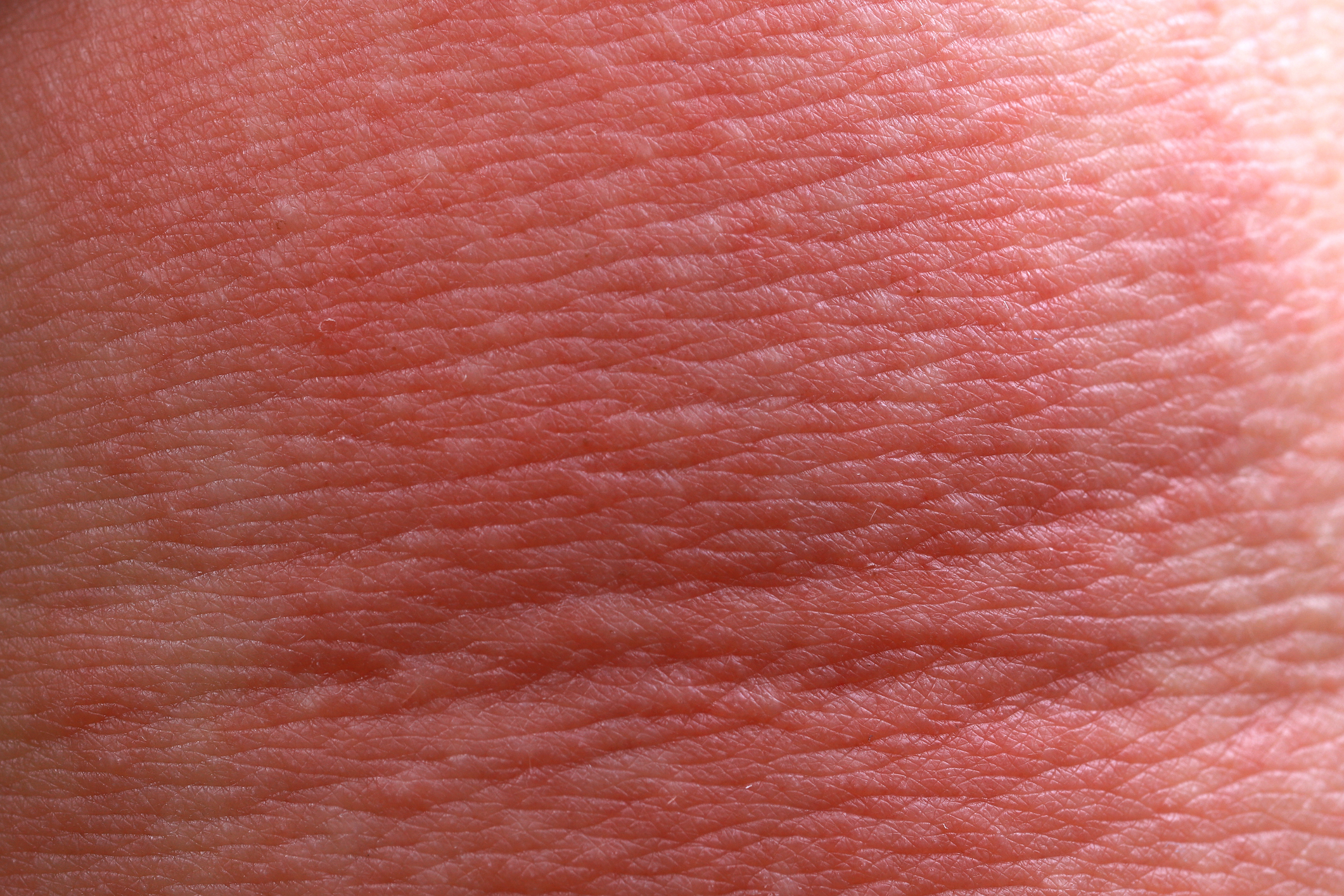 What Causes Atopic Dermatitis? 
The main cause of atopic dermatitis is still unknown. Genetic predisposition, epidermal barrier disruption, and dysregulation of the immune system are some of the critical components of AD. 
An impaired skin barrier may be the initial step in the development of the atopic dermatitis, which leads to further skin inflammation and allergic sensitization. Epidermis Dysfunction in atopic dermatitis causes:
Increased skin pH, penetration of allergens and microbes, transepidermal water loss (TEWL), and skin inflammation

Decreased skin hydration and levels of ceramides.
What Causes Atopic Dermatitis Flare-Ups? 
Generally speaking, eczema can appear when a person is exposed to a potential trigger. Avoiding potential triggers is a crucial part of preventing flare-ups. 
Triggers aren't the same for everyone.  Even so, the most common triggers are as follows: 
Sweat 

Fabrics (like wool and polyester)

Pet dander

Hot or cold weather

Harsh soaps and detergents. 
How to Treat Atopic Dermatitis
Atopic dermatitis consists of  "remission" periods and "flare-up" periods (when symptoms get worse). Currently there is no cure for atopic dermatitis. 
The goal of treatment involves reducing symptoms of itchy, dry skin and postponing "flare-up" periods. However, when the symptoms get worse, patients need to use topical corticosteroids to reduce inflammation. 
Be sure to avoid triggers, moisturize, take your medicine and do anything else that your healthcare provider recommends.
How to Prevent Atopic Dermatitis Breakout
There are a few things you can do to prevent an atopic dermatitis flare-up. Let's address them now.
1. Use Skincare products with Emollients that effectively enhance the skin's barrier 
Emollients, such as vegetable oils (olive, argan, jojoba, and sunflower,…) and vegetable butters (cocoa and shea),  provide a safe and effective method of skin barrier enhancement. They basically provide the skin with a source of exogenous lipids, improving its barrier properties. 
Our Ultimate All-day face and body nourishing cream, for instance contains cocoa and shea butters, jojoba and sunflower oil, sumac tree wax and birch leaf extract. These ingredients work collectively to firm the skin and improve its tone, texture and clarity with lipid-replenishing and soothing effects. They have emollient properties which help to manage dry, irritating and itchy skin conditions, like atopic dermatitis. 
2. Follow Important Bathing/Showering Rules
Water is an effective way to put moisture back into the skin, but only if you use lukewarm water. Avoid scrubbing when you wash in the bath or shower as this can be too abrasive for the skin.
Likewise, you should apply a moisturizer within 3 minutes of getting out of the bath or shower. As long as you follow these rules, you can keep the skin barrier healthy.
Too much contact with water and improper bathing can cause irritation. Especially if you repeatedly get your skin wet without moisturizing it immediately afterwards.  
Frequent application of appropriate moisturizers, such as physiologic lipid mixtures and ceramide-dominant lipid, is known to help reduce transepidermal water loss (TEWL), enhance skin hydration, decrease bacterial colonization, and improve skin barrier function.  This means that a topical corticosteroid may not be needed. 
The right moisturizer can also protect your skin from environmental damage, such as our new rich and nourishing body cream that we mentioned earlier. This is infused with omega fatty acids to reduce dryness by retaining moisture.
Atopic skin | Bodycare | Children's skin | Dry skin | Sensitive skin | Skincare |

A rich, luxurious cream enriched with Cocoa and Shea butters, Jojoba Oil, Sunflower Oil, Sumac Tree Wax, and Birch leaf extract that moisturizes your whole body, leaving it velvety soft.
3. Use Mild Soaps and Avoid Exposure to Detergents 
Avoid exposing your skin to detergents by using a cleanser with nonionic surfactants (such as Sucrose Cocoate) and sindets (Cocamidopropyl Betaine). Stay away from ionic surfactants (such as Sodium Lauryl Sulfate).   
Our Gentle Cleansing Foam, for example, contains soap-free, non-ionic coconut oil derivatives that remove impurities only, not natural skin lipids. There is no squeaky clean effect.  
For a more sustainable way of cleansing apply 1-2 pumps on the palm of your hand and gently massage in a circular motion. If you're wearing makeup, do one cleanse to remove makeup and then another to gently, yet thoroughly, cleanse skin and pores. For an even more sustainable way, you can also use reusable makeup remover pads, instead of cotton pads. 
Adult acne or teen skin | Dry skin | Oily skin | Sensitive skin | Skincare |

A powerful yet gentle cleansing foam that removes makeup, dirt, pollution, and other impurities to rejuvenate your skin.
4. Use Moisturizers That Contain Ceramides
Ceramides play an essential role in forming a permeability barrier in the skin. In patients with AD, the amount and composition of ceramides in the stratum corneum (the outermost layer of the epidermis) are altered.
According to the newest studies, ceramide abnormalities are involved in the pathogenesis of AD. Furthermore, ceramide-dominant emollients have beneficial effects on skin barrier function; thus, they have been approved as an adjunctive barrier repair agent for  (AD).
Our Skin Protecting Moisturizing Cream contains ceramides, vitamin C and hyaluronic acid. It has a formula that works on the epidermis up to 48 hours after application to replenish lipid compounds.
Skincare |

The ultimate care package for healthy, beautiful skin. Transform your skin with 4-step fast & easy skincare routine that actually works!
5. Use Products That Are Free From Perfumes, Dyes and Alcohol
Lastly, another way you can control atopic dermatitis is to look for products labeled fragrance-free, hypoallergenic and suitable for sensitive skin. 
Our entire  DK GLOWY skincare range is COSMOS-certified, natural, organic, non-toxic with no artificial fragrances, colors, or GMOs. Not to mention all of our products are cruelty-free, vegan, and never tested on animals.  
If you're dealing with atopic dermatitis, your skin will be red and itchy—and it may feel nothing short of frustrating. Never forget the importance of taking care of your skin. These recommendations will help you keep your symptoms under control and fend off future flare-ups.
Love yourself the way you are,
Doroteja Menhart | Pharmacy Student
DK_GLOWY